What is a holistic massage?
Holistic means whole (totality) so we see the body as a unity, as a whole of different parts. Physical, emotional, mental, energetic and spiritual. So when we touch a body i touch all levels.
Massage in general is holistic it will affect all the layers of the body. No matter what type of therapy we are receiving: thai massage, deep tissue, relaxing massage or dearmouring massage.
Benefits of a Holistic Massage
In physical level: It will affect the rest of the levels from the body by increasing circulation, by increasing endorphins which are positive hormones of happiness, decreases stress hormones, decreases muscle tension and pain, increases muscle flexibility,
Then, what happens with the mind level when your body is free of pain? Your mind is free to concentrate in other things and to perform at it,s peak. Which means improve ability to focus, improved concentration, better mental clarity,
And, what happens emotional level? It takes away frustration and irritability, improve your mood. If feels supported and warm. And with gentle touch a feeling of peace and calmness.
How can a holistic massage looks like?
I hope you have experience that when you receive a massage and you can feel that this massage is going deeper than just a massage. You can feel energy , you can connect to yourself in a deep a profound way, maybe your emotions come up for healing, maybe you awareness increase and you have clarity, maybe you have visions…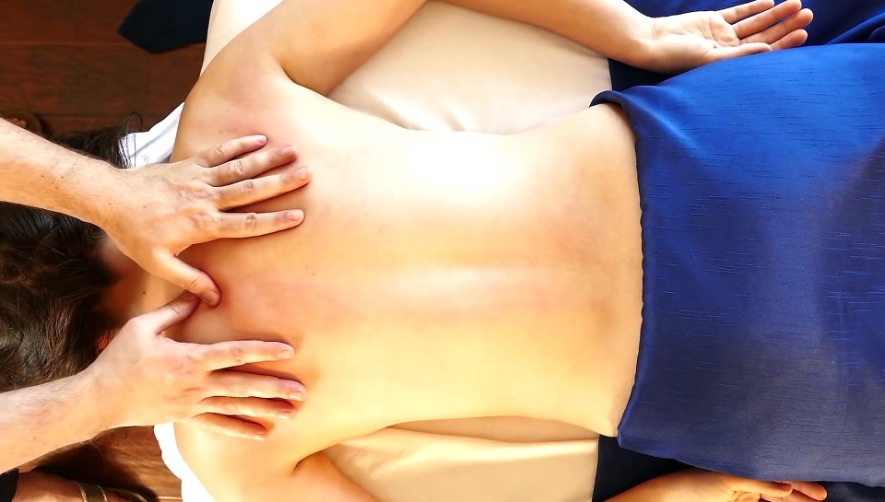 I have been more than 12 years doing massage and i had so many holistic feedbacks from my clients.
Every holistic massage is different and it is a co-creation (you and me) we create a unique massage experience for the most benefit for you.
I am well holistic trained to guide you and support whatever your needs are.
If you want to know more or book me for a holistic session, please email doing click this bottom: